Chanticleer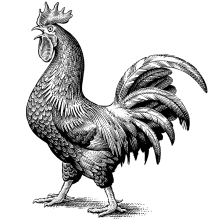 ANZ deal delivers Suncorp three big wins
Suncorp has extracted a solid price for its bank from ANZ. But the biggest benefits of the deal stem from becoming a standalone insurer. 
Suncorp chief executive Steve Johnston sees three key victories for shareholders flowing from the $4.9 billion deal to sell the Queensland group's banking division to ANZ.
The first is a hefty capital return.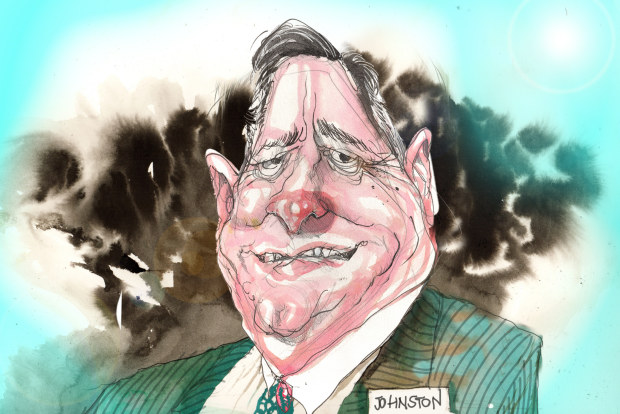 At 1.3 times net tangible assets, Johnston feels he's extracted a price some 25 per cent to 30 per cent above the broader regional banking sector, given main competitors Bank of Queensland and Bendigo & Adelaide Bank trade at 0.9 times NTA and 1 times NTA respectively.
Based on the sales of Suncorp's life insurance and smash repair businesses, expect the vast majority of those $4.1 billion in proceeds to flow back to shareholders in the next couple of years.
"We've done a huge amount of work," Johnston tells Chanticleer. "I sit here pretty confident that what we've got here is the best available deal for shareholders."
Johnston was quick to pay tribute to Suncorp's banking boss, Clive van Horen, for his turnaround job.
Johnston says the bank was clearly underperforming two years ago, with mortgage approval times of up to 30 days resulting in mortgage brokers (who deliver about three-quarters to Suncorp's mortgage flow) losing faith in the bank.
"Clearly it wasn't the right time to do anything with the bank other than turn it around," he says.
Time to unconditional mortgage approval is now 9.1 days and the mortgage book is growing nicely; even ANZ chief executive Shayne Elliott says there are things the big blue bank can learn from its maroon acquisition in terms of slashing loan processing times.
But for all Johnston and van Horen's good work, there are legitimate questions about how Suncorp would have extracted further gains from a bank that remains expensive to run.
Johnston says Suncorp conducted an annual desktop review on the future of the bank every 12 months or so, and talks with ANZ got serious in the last four to six weeks.
Suncorp to 'hone focus'
In describing the bank sale as "a strategically sensible move", Jarden analyst Kieren Chidgey noted that "with a slowing housing market crimping earnings growth prospects and potential reductions to Suncorp's stubbornly high bank cost-to-income ratio (59 per cent in the 2022 financial year), potential for near-term bank returns above its cost-of-equity appeared increasingly unlikely".
Johnston's second big win is a likely rerating for Suncorp as a pure play trans-Tasman insurance giant.
Given the mounting complexities in both banking (a growing regulatory burden, intense competition, much higher risk and culture obligations after the Hayne royal commission) and insurance (all of those issues, plus the increasing frequency of natural disasters due to climate change), logic suggests a bank-less Suncorp will simply be easier to run.
But Johnston also says the group has suffered from a "conglomerate discount". Because Suncorp could rarely get its banking and insurance divisions thriving at the same time, investors effectively marked the stock down.
Jarden estimates that based on the sale price for the banking business, the "new" Suncorp will trade on a price-to-earnings multiple of 10.7 times consensus 2023 earnings, a 24 per cent discount to the P/E of 14 times that its big competitor, Insurance Australia Group, trades on.
Johnston will be doing everything he can to close that gap, including pushing even harder on the automation and digitisation campaign that has helped make the business more efficient in recent years.
"From a shareholder perspective, we'll be working to rerate our insurance business to be comparable to, or even above, our nearest competitors," he says.
Johnston's third win is arguably the most surprising. Divesting the bank will give Johnston and his team the capacity to tackle the insurance sector's greatest challenge: climate change.
"This will really allow us to hone our focus on creating a sustainable insurance industry for the next 20 or 30 years," he says.
Johnston and his peers at IAG and other insurers have been campaigning on climate mitigation and resilience for years, but the frequency and scale of natural disasters recently have reinforced the urgency of this challenge.
For example, while helping customers hit by the recent floods is obviously crucial, Johnston says there are bigger questions around where, how and even if properties in affected areas should be rebuilt.
These discussions (and the resilience and mitigation measures that will follow) will greatly influence the scale and affordability of the coverage a company such as Suncorp can profitably provide in the future – and the gaps in coverage taxpayers will have to fill.
More on the ANZ-Suncorp deal
Introducing your
Newsfeed
Follow the topics, people and companies that matter to you.
Find out more
Read More
Latest In Financial services
Most Viewed In Chanticleer