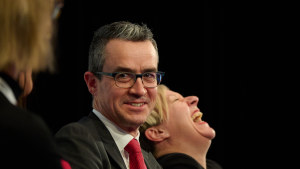 Clean Energy Council chief executive Kane Thornton says Australia needs to accelerate its investment in wind, solar and storage to end the over-reliance on coal and gas.

Whitehaven will report a 15-fold increase in earnings but warned NSW politicians they could kill future investment if they match Queensland's coal royalty raise.
Some members of the Queensland coal sector want to test the state's new royalty regime in court, but others fear it will be a waste of time and effort.
Compensation claims from companies who helped to keep the lights on to avoid blackouts in NSW and Queensland last month include government-owned corporations.
One thing is clear: the NEM in its current form is not appropriately structured for resilience in the face of an ongoing energy crisis.
Anthony Arrow and Trevor Thomas