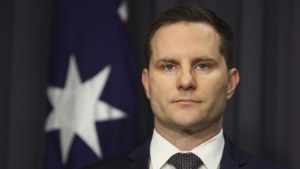 The party is considering changes that will strip a high-powered position once occupied by Alex Hawke of the bulk of its decision-making powers.
Labor's crackdown on tax dodging will need to continue well into the decade or risk a deterioration in the budget bottom line, the Parliamentary Budget Office says.
Climate 200 executive director Byron Fay warned electoral spending caps could be used to limit the ability of teal candidates to campaign at the next election.
The lesson of the Morrison government's election defeat is that caving to leftist positions might have changed the subject, but it didn't win votes, writes this former senator and new The Australian Financial Review columnist.
Should former treasurer Josh Frydenberg look to avenge his election loss in Kooyong, he could turn to WeChat to help build a supporter base.