Opinion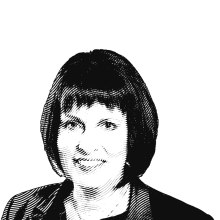 Why ANZ needs the Suncorp deal
Whether Suncorp bank is indeed the 'perfect fit' for ANZ and the deal the 'perfect timing' that ANZ claims will also depend on execution.
Jennifer Hewett
Columnist
Shayne Elliott is keen to emphasise the "unique opportunity" that the acquisition of Suncorp's bank and its 1.2 million customers offers to Australia's smallest big bank.
His enthusiasm for the $4.9 billion cash deal also offers the opportunity for Elliott to regain some momentum himself as the six-year chief executive of a bank that consistently lost market share and struggled with leveraging technology quickly enough.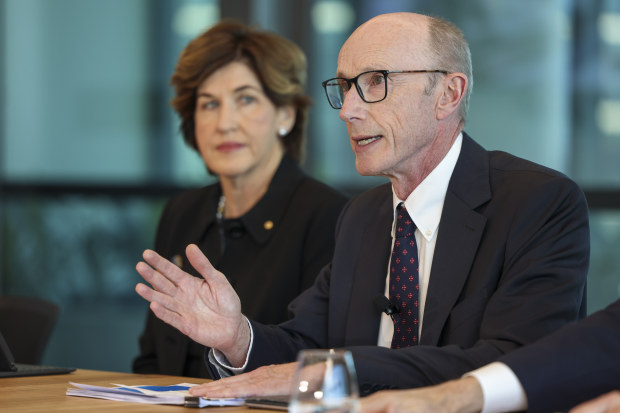 ANZ's belated focus on improving its inexcusable, uncompetitive delays in processing loan applications did allow it to provide better news in its simultaneous announcement of the trading update for the June quarter.
A rebound in the bank's home loan business translated into a $2 billion increase in lending across the quarter, equivalent to 3 per cent growth annually. ANZ says growth last month was particularly strong and the bank is now in line with its peers, with its margins also improving due to rising interest rates.
ANZ's track record over the past few years means the market is likely to remain sceptical until it sees more evidence such results can be sustained and how smoothly the integration of Suncorp's bank proceeds. But a clear benefit of the deal is the dramatic boost to ANZ's relatively modest presence in what it describes as a young, growing market in Queensland.
Nationally, this would propel a laggard back to a mortgage market share of just over 15 per cent – still only around where it was pre-COVID. That allows ANZ to claim third place just ahead of NAB, although still well behind CBA and Westpac.
No doubt aware of the need to appeal to the Palaszczuk government's parochial sensitivities, ANZ chairman Paul O'Sullivan is happy to describe Queensland as "the state of the future".
That sensitivity includes ANZ's commitment to keeping the Suncorp branch network and staff in place for at least three years from the deal being completed next year – before deciding whether to keep Suncorp as a separate brand.
In a joint appearance with Suncorp chairman Christine McLoughlin, O'Sullivan points out the obvious: the financial services industry is going through a huge revolution, including massive disruption by new entrants.
"We think there are two critical ingredients to any financial services company thriving in future," he said. "The first is customer service, and as we saw in the Hayne royal commission, there's a lot of work to be done in the industry.
"The second is technology. It's becoming a technology arms race and it's important to have the ability and appetite to invest heavily in technology, and that's why this deal works so well on so many fronts."
According to O'Sullivan, Suncorp has a strong brand and high customer satisfaction scores, even suggesting ANZ could learn a lot from working with it.
"In terms of technology, ANZ has a massive investment in technology on the way, and we believe the scale and size ... is something that will be value-adding to Suncorp in its operations."
But ANZ's slow pace in delivering on that investment – particularly its new customer platform called ANZ Plus – has attracted considerable criticism in the market. This includes the bank's recent "soft" launch before many of its features were available to customers.
Elliott insists the bank's aims with ANZ Plus have been "mostly misunderstood", and the bank's technology stack is "now completely rebuilt" and in the market.
"We have done it softly to really test and make sure we can scale up appropriately and safely," he said. That rationale may not yet sound persuasive to many.
But the more immediate test of the deal is likely to come from governments and regulators attuned to concerns about the highly concentrated nature of Australia's banking industry.
Having one of the big banks take over a smaller regional operator hardly follows the script for increasing competition – as some smaller regional banks are already complaining.
But despite the woes of the buy now, pay later players and carnage across the tech sector, ANZ insists a multitude of new and different competitors to the big banks will just keep on coming.
Elliott is confident, he says, of a "fair hearing" from the Australian Competition and Consumer Commission. He argues ANZ's additional investment and lending, including increased lending for renewable projects in Queensland, will actually add to competition and choice for customers, and result in a stronger insurance company and a stronger bank.
"What it allows is this already amazingly strong franchise with Suncorp's bank and it's going to be backed by the power of ANZ's balance sheet," he said.
That balance sheet of almost $1 trillion conveniently also allows Elliott to argue this is both a "relatively modest acquisition in the scheme of ANZ" while still being a "once-in-a-lifetime opportunity" for its retail and commercial bank.
The ACCC will probe contradictions in that assertion. ANZ will raise $3.5 billion by selling shares at a 12.7 per cent discount to its previous closing price and funding the rest itself.
Suncorp has some of the most successful insurance brands in the country, including AAMI and GIO, and many investors have long supported its potential transformation into a pure-play insurance company.
But whether Suncorp bank is indeed the "perfect fit" for ANZ and the deal the "perfect timing" that ANZ claims will also depend on execution. As Jim Chalmers regularly stresses, this is a turbulent, tough new era for the economy as well as for banking and insurance industries.
Elliott maintains the bank and its customers are well-positioned to deal with any challenges.
"That's what banks do," he says. "Things may get a bit tougher, but we are feeling really good about our capacity to help our customers through."
Let's hope that feeling lasts.
Introducing your
Newsfeed
Follow the topics, people and companies that matter to you.
Find out more
Read More
Latest In Financial services